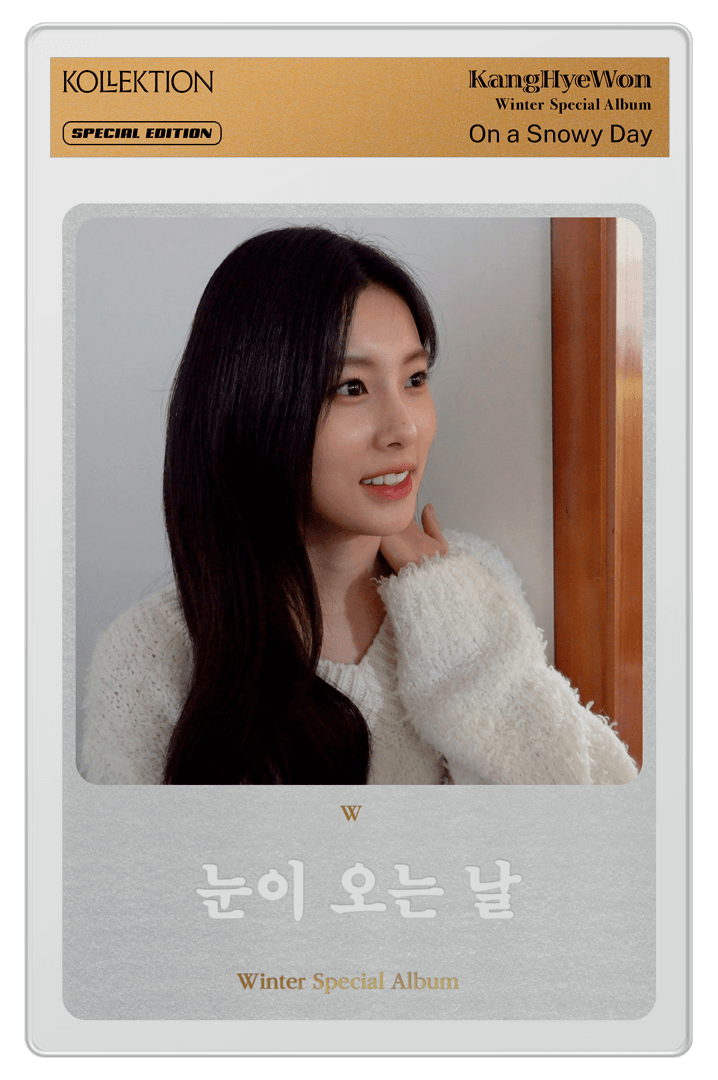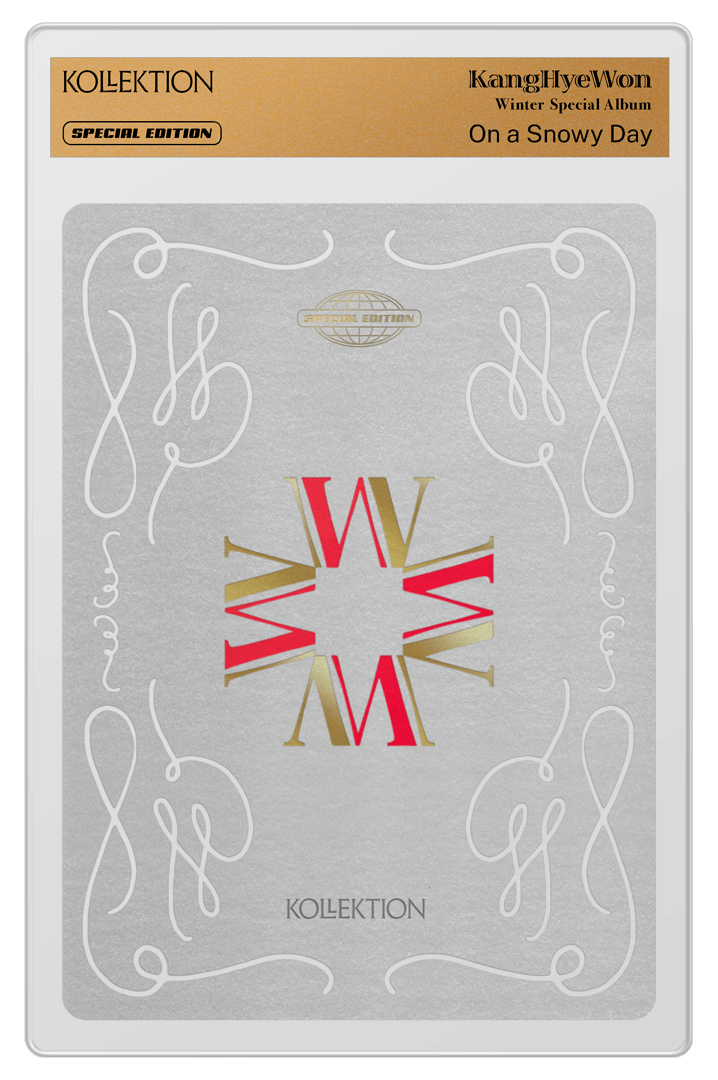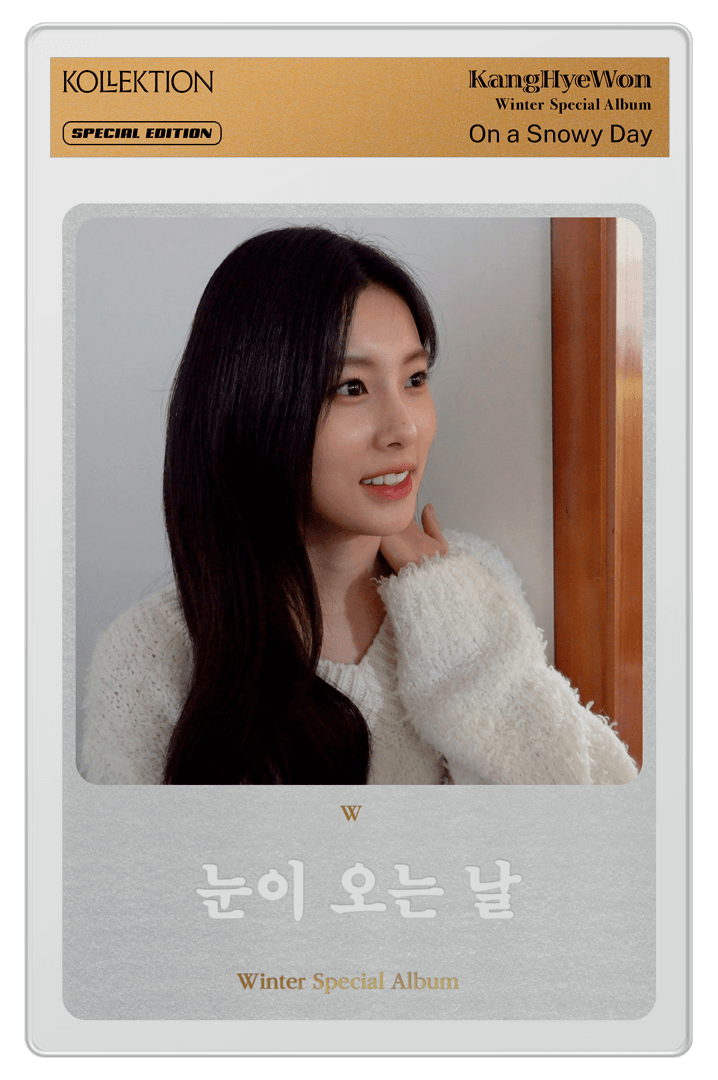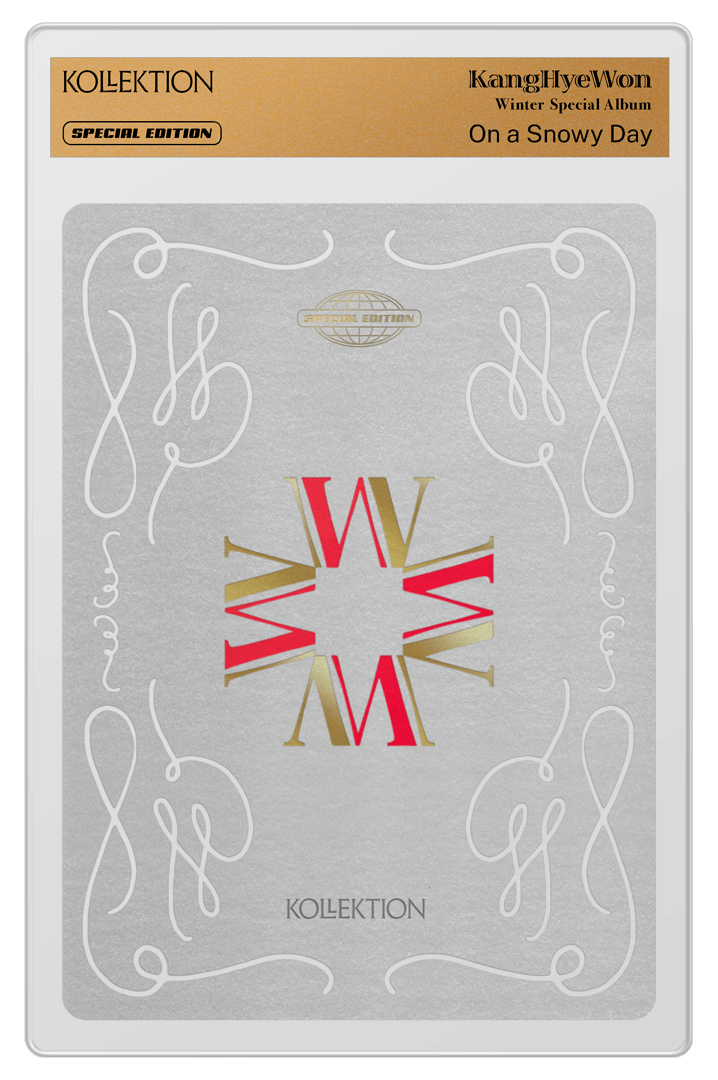 Kang HyeWon
On a Snowy Day
The "On a Snowy Day" Special Edition gives you behind-the-scenes footage of the title track to appear on Kang HyeWon's new album, 'W'. Own this exclusive video collectible to watch the rising star on set and discover more about her as she answers questions between takes.

Collect all three Special Editions.
TEN lucky fans will be randomly selected to win a signed polaroid picture of HyeWon!
Special Edition Script